The census is a way to have your voice heard, to make a difference. It's the perfect time to be a face in the crowd. On April 1, 2020, the United States will conduct its constitutionally mandated decennial (10 year) census to determine the current population of the United States. The census count will be used to determine – among other things – how seats within the U.S. House of Representatives are divided among states and how federal funds are dispersed to each state. Everyone gains from participating in the census! If you drive on public roads, have children attending school or anything that uses public services or infrastructure, you have a stake in the outcome of this census. Every person needs to be counted if they reside in the state. That includes citizens and non-citizens; those here legally or not.
Need help budgeting? Call Community Action today!
The Promise of Community Action:
 "Community Action changes people's lives, embodies the spirit of hope, improves communities, and makes America a better place to live.  We care about the entire community, and we are dedicated to helping people help themselves and each other."
The Community Action Partnership service area includes the following counties: Adams, Billings, Bowman, Divide, Dunn, Golden Valley, Hettinger, McKenzie, Slope, Stark and Williams.
The Community Action Partnership was organized as a nonprofit agency as a result of the Economic Opportunity Act of 1964. The Economic Office of Opportunity was created to formally conduct the "War on Poverty." Community Action and Development Program was incorporated in 1976 along with five other Community Action Agencies (CAA) in the State of North Dakota.
In 1974 Congress passed the Community Services Act which created the Community Services Administration (CSA), an independent federal agency that was responsible for providing funding grants and overseeing the activities of CAA's. For all intent and purposes, CSA replaced the Office of Economic Opportunity created in 1964.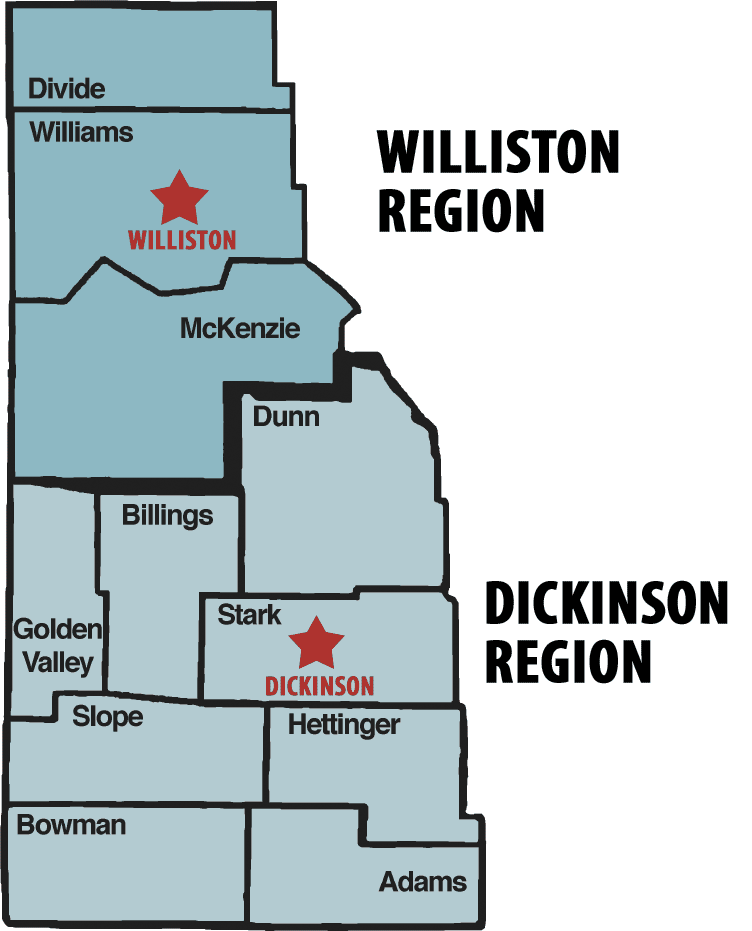 For our full calendar of events, please follow the link below: